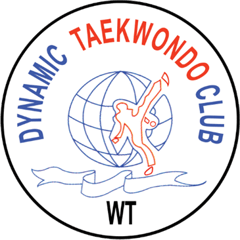 DYNAMIC TAEKWONDO CLUB
Master BL. Teoh
From the age of 6 and an architect by profession, Master BL. Teoh under the teachings of Grandmaster Foong Wing Mon, has been learning the technicalities of the art and making it into a way of life. After more than 15 years of studying under GM Foong and more than 7 years of instructing while engaging in several other forms of martial arts like Tai Chi, Shaolin Gor Chor, and Ngor Kar Kuen among others Master BL. Teoh formed Dynamic Taekwondo Bandar Puteri Puchong in year 2009 with the encouragement of GM Foong together with other Dynamic Taekwondo Club instructors.

What is Taekwondo?
Taekwondo is an ancient Korean Martial Art and a sport recognised to the Olympic levels.
Taekwondo is a mental and physical discipline formulated over 2000 years ago for psychological and physical health.
Taekwondo serves as a form of self-defence in times of need. Our program is styled to keep the body conditioned and mind clear, ultimately providing confidence and self-control.
Our Tenets
| | |
| --- | --- |
| Integrity | (Yom Chi) |
| Courtesy | (Ye Ui) |
| Self Control | (Guk Gi) |
| Perseverance | (In Nae) |
| Indomitable Spirit | (Baekjool Boolgool) |